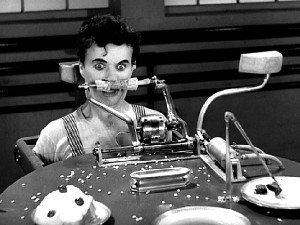 Hi to you!
I hope my years-long search for a task management system can save you some time and effort.
I've tried and rejected more than half a dozen task managers since I started looking for the right one for me.
I rejected some because they were too expensive.
I dropped others because they were way too counter-intuitive.
Some seemed extremely powerful, but I was put off by their very steep learning curve.
Then, one day, I found Fog Creek Software's Trello.
To my great and instant relief, this web-based white board is so intuitive that I could do everything I needed to do with it with hardly a tiny speed bump on the learning curve.
Did I mention that Trello is currently free to use? Yes it is!
Trello not only increases individual productivity, it also serves as an online collaboration tool. It accomplishes this by organizing projects into boards on which you create, copy, or move "cards" for every project or task with the information you need on them.
If you've ever seen an organizational diagram, a magnetic sign board, used a desktop publishing application–or a white board–you'll immediately get the idea behind Trello.
In a glance, Trello tells you what tasks you are already working on, what team members are working on them with you, and the state of completion of any part of a process.
Thanks to Trello, effectively wrangling the many details of projects large and small has suddenly become easier.
You can make any changes to your boards on a dime, keep participants informed automatically, see bottlenecks and rabbit trails at a glance, and watch your teams' productivity increase dramatically.
Have I mentioned that having a highly visual task-managing system also eliminates a lot of distraction and helps workers and business owners maintain focus on their priorities?
How Trello's Organized
In Trello, projects are represented by boards, which contain lists (corresponding to task lists). Lists contain cards (corresponding to tasks). Cards accept comments, attachments, votes, and checklists; and they can have due dates. Cards progress from one list to the next via drag-and-drop–mirroring the flow of a process from idea to implementation–but many other concepts can be represented by this flexible system.
Multiple users are assigned to cards to represent work groups. And users and boards can be grouped into organizations.
[stextbox id="info"]The DNA behind Trello's intuitiveness comes from Kanban. This project management model originated at Toyota where it was used for supply-chain management in the 1980s before spreading more widely through industry and commerce.[/stextbox]
Trello can also be synced with smartphone apps in real time.
Developer Joel Spolsky of Fog Creek Software released Trello at a TechCrunch event in 2011.  A Lifehacker review said Trello "makes project collaboration simple and kind of enjoyable." By July, 2012, the cloud-based app had more than 500,000 users.
On the down side, Trello has limited support for tags (in the form of 6 renameable colored labels). Neither does Trello support Gantt charts. Trello doesn't support custom fields or Google Apps integration yet, but it does have an API.
At the moment, Trello supports mobile — both iPhone and Android — and Trello's website is accessible in most mobile web browsers.
If you're stressing about reaching all of your goals, a tool like Trello belongs in your resource kit.