Responding to a challenge
Hello to you!
So glad you found my web site.
This is the start of a new journey. Let me quickly describe where I find myself: A couple of years back my dream job ended when the company I was working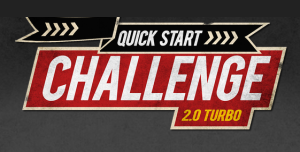 for moved out of the state where I live.
That sudden change in employment–and income–made me finally realize I needed to take charge of the "work" part of my life.
I've got a funny feeling this story may apply to you as well.
Here's a bit about me: (You can see more, if you like, on the About Me page.) My name is Phil Berkun and I am now 65 years old. I've spent far too many years thinking that someone other than me could make my business success happen. Guess what? Yep, those thoughts didn't get me anywhere.
Here's something else we may have in common. In the past I've actually tried to make money on line many times. (Heck, I made money for my employers online, why couldn't I do it for me?) I've actually tried a lot of things. I've purchased a lot of programs, reports and lots of software. I've attended a whole lot of online seminars, webinars, and closed Facebook groups.
A sickening discovery
Finally one day I cataloged everything I had purchased over the years on a spreadsheet. When I saw all the information products, programs, and plans laid out row after row, I faced the sickening reality of just how many I had purchased and never followed through on. There were so many that I probably don't have enough years left to go through them all–even if I want to.
Clearly something was amiss.
The missing piece was ACTION!
So now I'm making a fresh start with passion and determination and most of all action. I know that I'm going to achieve my goals. I will be an online success. There, I've declared it live on the internet!
So let me set my first goal: to achieve my first $1 in online earnings.
I know that sounds pretty modest, but I'm through seeking perfection or chasing the next shiny object. Instead I'm taking action to do what I can do today rather than deciding it's (I'm) not good enough. If I don't make $10-million in the next 10 minutes, that's okay. Nothing's going to stop me this time.
Which brings us to this first post. It's about me making my fresh start with the help of an online program called The Quick Start Challenge. It's five weeks of training, resources, coaching, and work designed to really get an internet business started. (Don't worry, there's no sales pitch here.)
This week's homework is to get a blog up and running. That's why I've written and published this first post. So you're a witness that I've actually taken the first step on this journey. Welcome to you, and thank you for being here.
Finally taking action
By implementing each week's challenge I'm not just learning about establishing myself and getting started online, I'm finally taking action. The taking action part is the big biggee for me. Perhaps it is for you too.
I realize that I've needed help getting off the dime. Now finally as a participant in The Quick Start Challenge I really do feel that as long as I keep taking action, I'm going to really see results this time.
So what I'm going to be doing every week on this blog is to document what I'm learning and the progress that I'm starting to see in my business.
If you're starting an online business or you find yourself in a similar situation or under similar circumstances, I'd like to know about it.
How long have you been on line? What sorts of things have you tried? What results are you getting?
Please do leave a comment below. I'd love to hear from you. And I look forward to sharing my experiences with you here on this blog every week.
–Phil
PS: My online earnings to date $0.00. This is where it starts, facing reality and taking action.
PPS: See what happened just 7 weeks later.
Please leave your comment below. Thanks.
See the next post in this series: Quick Start Challenge Week 2 Building Traffic