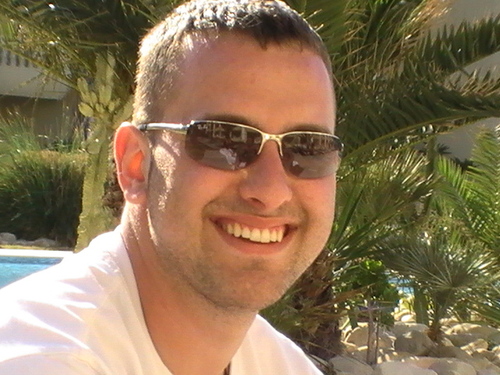 Hi!
I hope you'll enjoy this introduction to a friend of mine.
Those of you following this blog know that the principles I'm using to transform my online presence come from Dean Holland, an internet marketer I've been working with.
Dean's in the UK and I'm in the US. That's one of the great things about the internet: I can be where I am in a small town in the US and get expert training from someone else anywhere who could be anywhere in the world.
Joshua Zamora of Zamurai blogger recently interviewed Dean.
In the interview Dean talks about his rocky start in internet marketing and how he finally put together the formula that helped him start to win online.
Here's a recording of that interview:

How much of that hit home with you?
While I can stay at home and still get the benefit of Dean's knowledge and experience, those of you who'll be in Great Britain have a rare opportunity to meet Dean in person as he shares what he knows about creating an automated income on the internet in Manchester, England on June 28 and 29, 2014.
A rare in-person seminar by Dean Holland
Dean's calling this event his Automated Income Seminar.
At the seminar you'll discover:
Exactly how to create a successful, scalable and automated internet business
How to have a system that runs 24 hours a day, 7 days a week, 52 weeks a year
The 5 key things your online business must do to succeed
The 6 things that will change your business and life forever
The most effective way to bank four and five figures per DAY online
In fact, Dean plans to present you with everything you need to know to quickly and easily create an automated sales and marketing system that works. His secret strategies will help you to start making more money, faster and easier than you ever thought possible.
This seminar is for you, fellow marketer, if you are new, relatively new, overwhelmed or struggling, or doing well but not where you want to be.
If you want to quickly grow your business, make more money, and create the ideal life in as short a time as possible, you definitely want to be in Manchester, UK on June 28 and 29th at Dean Holland's Automated Income Seminar, if you possibly can.